ATTENTION
SmartScreen is a Microsoft filtering tool designed to detect and block suspicious applications.
The filtering is achieved through a "reputation" score.
This mGalaxy installer being a very new file (with a low "reputation") you could have this screen popping up.
Simply click on "more", then "Run Anyway" to start the mGalaxy installation.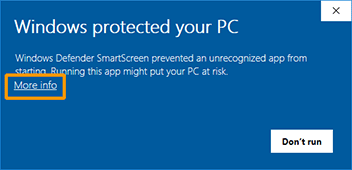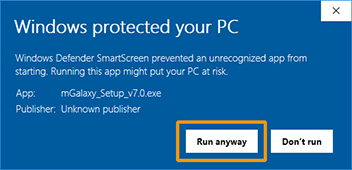 mGalaxy v7.6 Installer/updater
Operating systems: Windows 7 (x64) / 8 / 10.

mGalaxy is free to use.
Upgrading to the 'Premium' version will bring you cool additional features!
Check them out and see if they appeal to you!